In march of 2016 my husband and I found out we were pregnant. So much joy followed by so much anxiety. At that moment in our lives Nick, Waldo (our black lab) and I were living out of our Hyundai Tucson, working remote and traveling around the United States. We were coming up on the one-year mark of living in our car. We decided after our wedding in June of 2015 to hit the road and see where life would take us! It was one of the best years of my life. We would drive all night to wake up in the most amazing places. I woke up in Yosemite National Park, The Devils Tower and so much more. It got to the point where being just the three of us in our car was my safe space. With the new addition we knew that life was going to change in so many ways.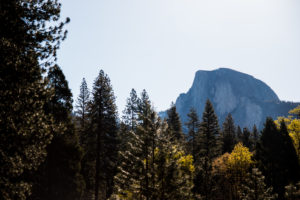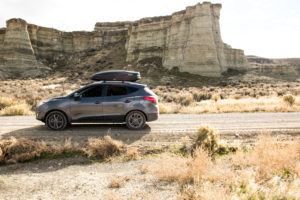 That summer we still had a bunch of travel planned for work and fun which made trying to buy a house pretty difficult. Thank goodness for our amazing realtor that was willing to do facetime walk troughs with us. We ended up purchasing our house in Boise Idaho in July 2016. A lot of people have asked us why we chose Boise. Both my husband and I are from east Idaho. We have lived in California, which I love and miss every day. We have lived in Baltimore, and learned quickly that the east coast just wasn't our jam. When we were living in our car we were able to travel to a lot of potential places but everything came back to Boise. We have friends here, family is close by and Idaho is beautiful! So by the time we moved all of our stuff and finished with travel we had officially moved in in September 2016. Let me remind you that I was due December of that year!
As many know moving into a new home always comes with some sort of renovations. Whether it is paint or a complete remodel, there is always work to be done. We decided to have our baby shower on Halloween. A mix of a Halloween party, a baby shower and a house warming all in one. Basically a fun reason to get everyone in town, dressed up and celebrate. However, that left me with a little over a month to try and get the nursery dialed. Everyone told me that I had to have the nursery done before the baby shower so I could show it off. Talk about stress. Not only am I painting her room but I am trying to find cheap, reliable furniture that I can redo for her as well. Then comes the crib, the bedding, the rocking chair, the wall art and so much more. It was starting to add up and add up fast. Then my sister called and scolded me for not having a registry. We were just relying on people to buy us what they thought we needed, not the best idea! So we sat down one night and filled out our registry. We sent it to all the people we invited to our shower and in all honesty we got about 40% of the things we asked for. Don't get me wrong, we got some amazing stuff from everyone and we aren't the type of people to care, which is why I didn't want to do one in the first place. However, after I did the registry I realized all the big ticket items that I still needed and didn't get because they had a BIG price tag. I am talking strollers, car seats, diaper bags, baby bassinet because having one crib is not good enough, the list goes on and gets overwhelming to a new parent to say the least.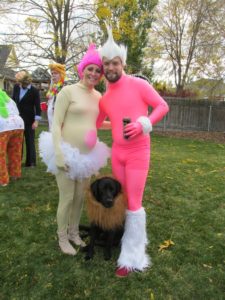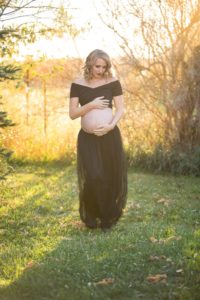 At the beginning of November my husband and I got the idea to do a baby pool. A baby pool is a birth date guessing game for friends and family to determine based off the doctor's due date. My due date was December 8th and my sweet princess was born on the 11th. I knew she would be late, just like her father always is! So I sent out a giant group text message to my family and he did one to his. My family said they would put $20 down on our pool. I just remember getting bombarded with text messages of date, height, weight and found it hard to keep them all together. One evening during our nightly drives to sonic for the 2 for 1 milkshake deal, my husband and I started talking about our pools and how crazy it was getting. People were changing their days, talking smack to each other and adding more guesses from their friends. It was becoming extremely fun but there was no way to track any of it. So we thought I wonder if there is a way to do all of this online. We got home and started doing a little digging. There are a few sites out there that give you a free option. Basically the calendar to help keep track of peoples guesses but what about the money? How do we keep track of that and how can the parents to be benefit for this? BAM it hits us. Crowdfunding to help raise money for the parents to be that is gamified by a baby pool. The idea stuck. It was something we just kept talking about to all our friends and family.
I know that most people wouldn't tell you that you should start a new business venture once you pop out a baby. Probably a risky move I know but I believe in this so much that I just had to push for it. It took us 9 months to get our concept on paper, into a developer's hands and get our website built. It also took most of our savings. However, being a new mom and knowing what the cost of having a baby is before, during and after birth I know that this site will be helpful for everyone that does it. It is a fun way to get a few extra dollars for your new addition while getting your friends and family involved. I know that some people look at it as asking for money but this isn't the case. This is a fun game to play with friends and family where the host can determine what the winner gets, whether it be money, a gift or bragging rights forever. It a way to have a little fun while waiting for the little one.
Most importantly BabyBety is a tool to help parents to be. No matter how much or how little money you have, having a baby is expensive. This is a way to help alleviate those costs or start a college fund for the new addition.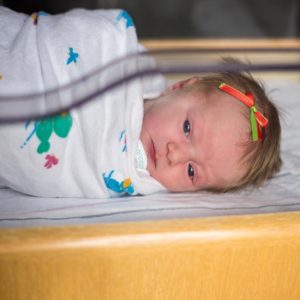 Stay tuned for this is only the start of Our Story! – Whitney Rowley
Have a Question?
Contact Us
today and we'll get right back to you!