Not so much Eat Pray Love but Eat Poop Sleep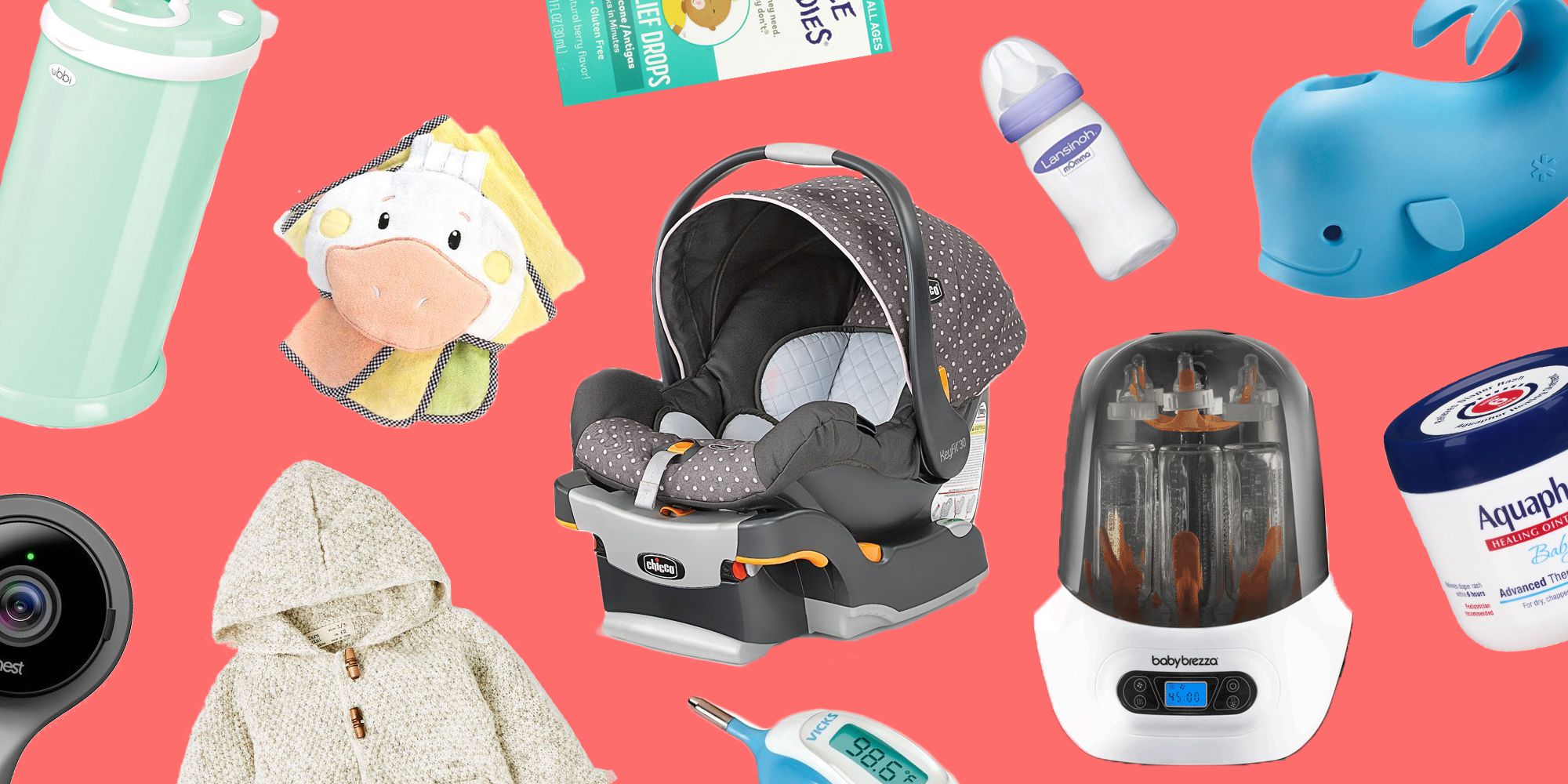 This page may contain affiliate links.
Registry Advice
When faced with creating a baby registry I had absolutely no clue what a baby needed or what we as a couple needed to keep our tiny human happy and comfortable. I had seen the shows, the movies – I even had the baby apps installed on my phone. It all confused and overwhelmed me more.
When I asked my friends who had babies they seemed clueless, it could've just been timing on my part – the one friend I asked had a 3 year old. When asked for registry advice she gave me the 'ol fuck if I know look. I got it – she was trying to survive – giving advice on a baby registry was the farthest thing from her reality.
My husband and I dove in. We knew the basics: Eat, Poop, Sleep (EPS). Here are some EPS recommendations:
Eat
I have an 8 month old and as of now I have about 15 bottles. We started out with 30 but the dog ate half of our supply. A baby eats different measurements of liquids from 0-12 months. According to the company Pampers:
| | | |
| --- | --- | --- |
| Age | Amount per feeding | Feeding frequency |
| 2 months | 4 ounces | 6 to 7 feedings/24 hours |
| 4 months | 4 to 6 ounces | 5 feedings/24 hours |
| 6 months | 6 to 8 ounces | 5 feedings/24 hours |
| 1 year | 8 ounces | |
Poop
Your baby will be pooping . . .   A LOT! It's all fun and games until the baby poops on you, but who are we kidding, even then it's still crazy cute – that's how you know the love is real. So if you haven't already received a shit-ton from your baby shower . . .
Diapers

Diaper rash cream

(Desitin, Vaseline and AD cream)

Baby wipes

Diaper et al disposal chamber

(cause diapers tend to smell)
If you're a granola parent like me, you will want to put a shit-ton (pardon the pun) of the following on your baby list:
Cloth diapers

(minimum quantity 20)

Cloth inserts

(minimum quantity 30)

Cloth diaper bag

(minimum quantity 4)
Sleep
Chances are you will not get much sleep. But don't worry – I promise it will get better. However here is your survival pack for what parents who have been in your shoes call the zombie days:
Google SIDS and do not obsess over it. It is recommended to have baby sleep in the same room with you until at least 6 months to 1 year. This means if you have a baby room you won't really be using the crib for sleeping for the first couple of months hence the bassinet.
Bassinets are compact and can be easily kept at bedside to have baby within arm's reach. Pack and plays are great to have in the living room or if you live somewhere with more than 1 floor it's great to have multiple sleeping options for you and baby. The Rock and play will save your sanity for those weeks (maybe months) where baby is still becoming accustomed to sleep. Baby sleep slacks will help you sleep during those colder nights knowing your little one is warm – it is recommended that the baby sleep with no blankets or toys in the crib/bassinet.
---
Not so much Kid & Play but Boob & Play
Boob
The wonderful world of breastfeeding (insert sarcastic tone here). I will not sugar coat it – there's a minority for whom this is easy but for the rest of us – breastfeeding is hard – wonderful but hard. You can opt to put breastfeeding paraphernalia like pumps etc on your list but if you have insurance you are mostly likely covered. A couple of recommendations here to help moms on a breastfeeding path:
I highly recommend the Breast Friend because you snap it around your waist – where as the Boppy is a half-moon pillow. These pillows are great to rest your baby on while they nurse.  
Play
At some point the baby will begin to play and become more active. These chairs in addition to the Rock and Play are a saving grace:
You will appreciate any play area that has walls once the baby begins crawling – which can  typically happen between 6 and 10 months. You may have noticed a lack of smaller toys – don't worry, like clothes you will get many toys for your tiny human.
---
Posh Spice, Baby Spice or Scary Spice?
This is where we talk about your fashion forward baby – clothes. DO NOT PUT BABY CLOTHES ON YOUR REGISTRY. Why you ask? Because you will get a shit-ton of baby clothes. You will need a dresser, bins and hangers, lots of them:
Do you know why you need bins? If I didn't say this before – you are going to get a shit-ton of clothes. So so many clothes – too many clothes – too many to fit in the dresser at once and even if you did put them in the dresser they won't all be the same size. Bins are a great way to organize by size/month the clothes you are gifted.
The only clothes that I will ok on this list are newborn clothes (0-1 month) and these booties only:
---
The Grand Finale – Healthy Baby, Clean Baby & Baby on the go!
Some last words of advice – get items that will help you in the first year (0-12months). Get items that grow with baby – for example the crib that will turn into a regular twin bed later on. Get items that are combined like the baby stroller + car seat in one. If you don't get gifted items from your registry don't panic – second hand items will more than likely be offered to you. You can also find many of these items for sale used on Facebook or on the Nextdoor App.
You and baby got this! You will survive but most importantly you and your baby will be ready to take on the world with this list.
---
The Complete Baby list:
Bottles (10-20)

from 4-8oz bottles

Diapers

Baby wipes

Cloth diapers

(minimum quantity 20)

Cloth inserts

(minimum quantity 30)

Cloth diaper bag

(minimum quantity 4)

Baby Crib

Crib mattress

Crib sheets

Shampoo

Car Seat
---
Parenting Tips
For more parenting tips check out our parenting tips blog!
Tags: baby registry, registry