Best Infant Car Seats Of 2019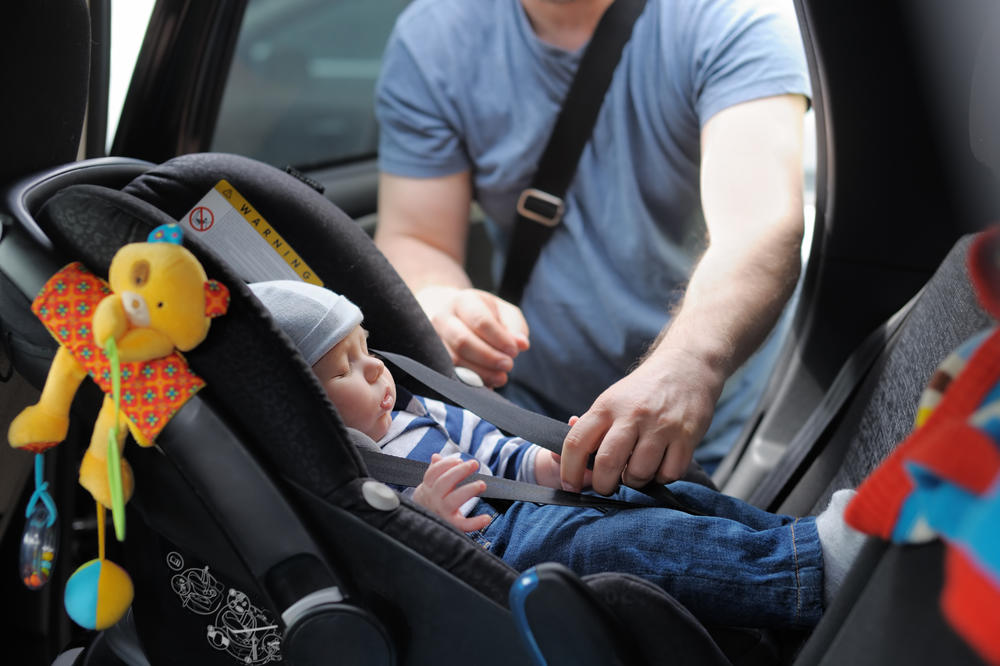 Trying to find the right infant car seat for you and your needs can be more than challenging. Aren't all car seats made pretty much the same? The answer is no. It's a bit overwhelming when you first start looking into them. There are so many different models, price points, and featured selling points. Knowing the best from the rest will help you on your search for the right one.
What Is An Infant Car Seat?
An infant car seat is designed for a baby that is 35-40 pounds and 32-35 inches long. They are also only rear facing, The American Academy of Pediatrics  recommend rear facing car seats until the child is two years old, or until they reach the height and weight of their car seat.  You also have the option of buying a convertible car seat that will grow with your baby up to an average of 50 pounds.
Decisions, decisions!
Convertible Car Seat vs. Infant Car Seat
Convertible Car Seats.

With an average weight limit of 50 pounds or more, convertible car seats can be rear-facing when baby is small or front-facing when baby outgrows the rear-facing height and weight limits.

Infant Car Seats.

Infant car seats tend to have an average weight limit of no more than 40 pounds and can only be used rear-facing. The plus-side? They often come with a handle for easy carrying and transporting into and out of the car—perfect for when you'd rather not wake your sleeping baby. They also come with attachable stroller parts as well.
Things To Keep In Mind
Whether you buy an infant car seat or a convertible car seat remember to look at the whole picture and weigh out all of your options before buying the best car seat.
How big is your car?

Choose a car seat that will properly fit in your car. If you have a smaller car keep that in mind when you are looking at a bulky car seat. I can tell you it is ZERO fun to try to cram a car seat in your car (especially when you're in a hurry and running late)!

Will you be transfering the seat often from vehicle to vehicle?

If so portability is a very important issue.

Is the car seat easy to clean?

Babies are messy. End of story. Make sure that the cover comes off so you are able to wash it! Nothing is worse than the smell of old milk.

Is it comfy?

No matter the length of the car ride, long or short, a screaming baby is not fun. I promise ensuring that the car seat is comfy will help you keep sane!

Brands and models that have been recalled.

Safety comes first. Make sure that the brand and model you are looking at hasn't been recalled.
I have compiled a list of 7 different infant car seats for different needs below.
Best Infant Car Seat Overall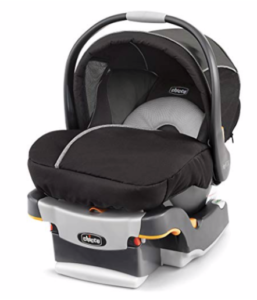 Cost: $210
The best overall infant car seat goes to Chicco Keyfit 30 Magic. It is the #1 rated infant car seat in America which means it is safe and reliable! It isn't a pain in the ass to install either! It has a spring-loaded system, bubble level-indicator and one-pull latch tightener. The carrying handle is also a big deal, this makes life 10x easier for mama when getting in and out of the car. The Keyfit 30 also connects to most Chicco strollers along with other brands too.
Tech Savvy Parent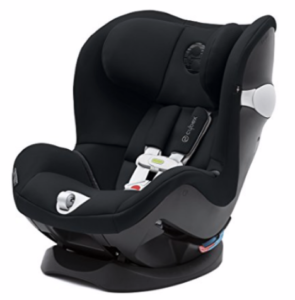 Cybex Sirona M Sensor Safe 2.0
Cost: $330
This car seat takes safety to a whole new level. It was created to prevent the rising number of infant hot car deaths. Not only is it super easy to install, it is super comfortable and also sends you alerts through the vehicle receiver and the caregiver's cell phone when:
A child is accidentally left behind in the car

A child unbuckles themselves while the vehicle is in motion

A child has been seated in the car too long

The back seat becomes too hot or too cold

SensorSafe 2.0 also provides guidance on installation, how-to videos, FAQ's and more all through a user-friendly smartphone app.
This infant car seat has a weight limit of 5-65 pounds so it will definitely grow with your child.
Most Affordable Infant Car Seat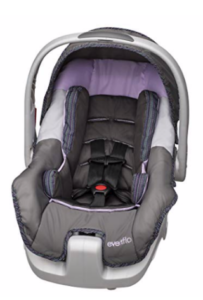 Evenflo Nurture DLX Infant Car Seat
Costt: $68
You don't have to break the bank when getting ready for the little. When looking for the best infant car seat, you don't need to go for the G Wagon edition. This infant car seat is under $100 and will still keep your baby safe. It is side impact tested and features an energy-absorbing foam liner for added safety. The Evenflo Nurture DLX is super lightweight, only weighing 6.5 pounds.
Safest Infant Car Seat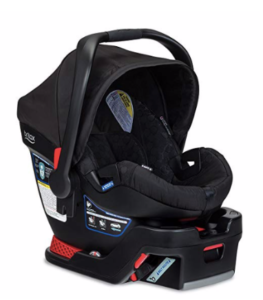 Cost: $170
As a mom I can speak for all of us and say we just want our babies safe. The Britax B-Safe Model 35 ranks high with safety. It has a deeper, steel framed seat and energy absorbing foam for side-impact protection. It also comes in 7 colors (which is great for the matchy-match moms) and connects to most Britax strollers.
Best Lightweight Infant Car Seat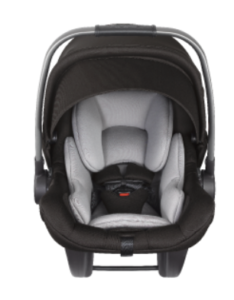 Cost: $400
If you thought the Evenflo Nurture DLX was light…the Nuna Pipe Lite LX is even lighter! Weighing on 5.7 pounds, it is the lightest infant car seat on the market. No more arm workouts getting in and out of the car. It is also an environmentally friendly brand, it doesn't have any added fire retardant chemicals, and is made of a Merino wool and Tencel fiber blend.
Best Infant Car Seat For Twins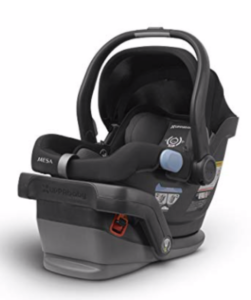 Cost: $300
You are outnumbered, so when you're shopping for the best infant car seat for twins, you need to look for something that's super-safe but also lightweight (or you will be looking like hulk in no time). The UPPAbaby Mesa weighs under 10 pounds and has advanced side impact protection, self-retracting latch connectors for quick and accurate install. It connects to the UPPAbaby Vista Stroller which has many different seat configurations for twins.
Best Infant Car Seat and Stroller Combo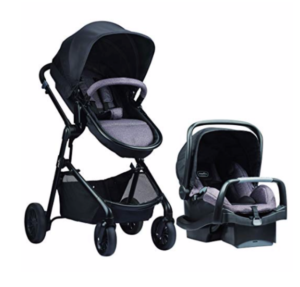 Evenflo Pivot Travel System With SafeMax Infant Car Seat
Cost: $280
Are you an on the go mom? This infant car seat-stroller combo is a winning pair! The included car seat clips into the stroller both forward-facing and outward. It has very impressive safety features, including a roll bar and a smart chest clip that reminds parents upon arrival that baby is in the backseat! This combo is also priced at a great price.