10 Reasons To Start An Online Baby Pool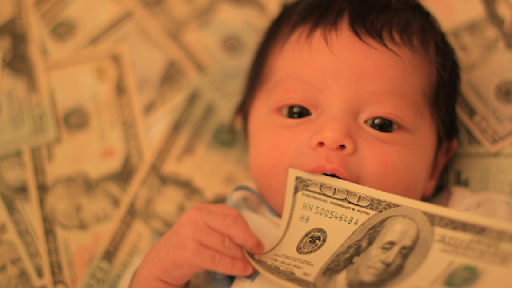 This page may contain affiliate links.
10 Reasons To Start An Online Baby Pool
Betting on babies, the fun new way to get everyone involved in the birth of a baby!
I get a lot of inquiries of what is a baby pool and why should I start one when I tell people about my site. What is a baby pool is a simple answer and no it is not the plastic pool you fill up in your yard during the summer. It is a place where people place bets on which day baby will actually arrive. The best part, we give you the opportunity to use real money!
Now explaining why you should start an online baby pool is a bit of a lengthier discussion because there are so many things you can use the money from donations for. So here are 10 reasons to start an online baby pool to give you some ideas that we have thought of or seen used on our site over the years.
Get Dad And His Buddies In On The Fun: This one is #1 because for years men were not really involved in the pregnancy process at all. Have you ever heard stories of your grandma or mother giving birth all by themselves while the boys smoked cigars and waited to hear that the baby was out and doing okay? Talk about a load of shit. Now we are seeing the father or non-carrying partner getting more and more involved which makes our site right up their ally. March madness for babies is the best way to explain it and the fellas get super into it!
Some People Can't Make It To The Shower Logistically: This one was a big one for my family. We are so spread out and I have friends all over the world that a lot of people were unable to attend my baby shower bbq. This was before Covid-19 of course and the boom of the virtual baby shower but still people are busy and it is still hard to be available if you are on the other side of the world or in a different time zone. Now they can get online and donate to your registry via your baby pool (because we all know the smaller, cheaper items go first and some people can't afford those big ticket items) and possibly win something awesome if they guess the right day! They can do it on their time but also receive updates through our site on how mom is doing as well as all the birth details when baby is born.
Limited Invites For Baby Shower: Since Covid-19 hit the world is changing. We are slowly starting to reopen the states and people are limited to a number of people in a gathering. This may change via state suggestions but some people, mainly the immune compromised, might not feel comfortable gathering in big groups anymore. But that will also save you on food and supplies if you limit the number of guests at your shower to just close friends and family. No need to feel bad because now you can send them a pool invite and tell them to bet on your baby! Keep them up to date throughout all the stages and it automatically kicks out a baby is born email with name and birth details eliminating the need to go home and write a thousand baby is born letters when you should be snuggling with your new little!
Save Time Tracking Guesses And Money: This whole website came about because of my sisters and I having babies. Every time it got close to the birth my dad would send out a group text and say $20 buy in with his guess. It was so fun but most times no one paid up or we would have to chase people down and then go back through the text thread to see who one and it just because a pain in the ass, hence why I made this site. Now we track all guesses and donations and once the baby is born and you announce the winner the money gets deposited into whatever account you want. It is simple and easy and all you have to do is set up the pool and announce the winner and we do the rest!
Easier To Share With Your Friends: Going along with #4 your baby pool is easy to share with your friends as well. You can send them a pool invite via email or share it on social so everyone can come and place a bet.
Pool Money To Buy Big Ticket Registry Items: I touched on this one a bit above but the small stuff always goes first on the registry. Along with that some people can't afford to buy one of your big ticket items so now you have an option for many people to donate money into your pool that will help you buy the big ticket items like strollers, car seats, baby carriers, etc.
Start A College Fund: This is one that we have seen on the site a bunch. People will start the baby pool and give half to the winner and use the other half to start a college fund for the baby. This gives them a head start and if they added $10 a paycheck then the baby will have a pretty good chunk of change once they turn 18 to use toward college.
Extra Maternity/Paternity Leave: This is also a big one that we have seen on the site. People don't want to have to put their baby in daycare at 6 weeks so they use the money to help with bills while taking a bit longer to spend time with their little.
Donate To A Charity On Behalf Of The Newborn: We love this one. People tend to think our site is asking friends for money and that is the furthest thing from the truth. We are a due date guessing game that allows you to use actual money for the above options, to pay out the winner or donate to a charity.
Babies Are Expensive: Say what you want but babies are expensive. You can be as prepared as possible before baby arrives but once they get here it is a whole new ball game. They need lots of stuff and they we buy lots of stuff we don't need like expensive clothes, shoes that they can't even walk in, toys and so much more so why not take half the pot and put it away for things that you want to buy in that first year.